Episodes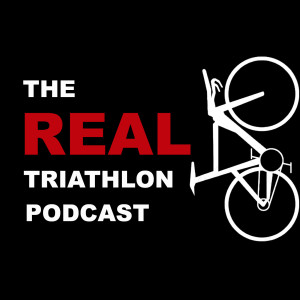 Wednesday Dec 28, 2022
Wednesday Dec 28, 2022
Nicole graduated from Bucknell with a Mathematics degree and moved to New York City in 2010, lured by a promising tech startup to help it grow from 3 people to over 60. She continued to chase personal records in running before falling in love with triathlon in 2012. Her first race ever in the sport resulted in a win at the IronGirl Sprint Triathlon in Sandy Hook, NJ. She continued to enjoy racing and was thrilled with her trajectory. Fast forward past many workouts, races, and investments in equipment to more recently, where she procured her elite license through amateur wins at the Escape Philadelphia Triathlon (turned duathlon), New York City Triathlon, and the Rev3 Poconos Half Ironman. More recently she capped off her 2022 pro season with a podium finish at the New York City Triathlon and a 4th place at  Challenge Geraardsbergen.
Check out the Real Triathlon Squad online store here for all the best products we use!
If you want to go above and beyond consider supporting us over on Patreon by clicking here!
Follow us on Instagram at @realtrisquad for updates on new episodes. 
Individual Instagram handles:
Garrick Loewen - @loeweng
Nicholas Chase - @race_chase
Jackson Laundry - @jacksonlaundrytri